How to login with iCloud source using 2 Factor Authentication?
When logging in with iCloud source for the first time - you might be asked to create app-specific password.


You can watch how to login with iCloud account in this video:

Or simply follow the steps below:

To do that - log in to your iCloud (Apple) account. Enter password and two-factor authentication code if asked.

Under Security Tab:
Click on "Generate password" to create app-specific password
Enter the label and click "Create"

Copy generated password.
Go back to SyncGene web app, enter your user name and paste copied password.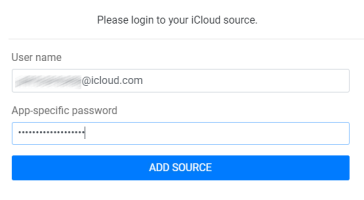 Congratulations! Now you have granted SyncGene access to share and sync your calendar events / contacts / tasks.