SyncGene customers reviews
"
SyncGene is a fantastic platform. I was looking for a program to sync my Google Contacts with Outlook and SyncGene worked seamlessly.
"
"
Very useful product. Great solution to sync Office 365 Contacts and Calendars to Google Contacts and Calendars.
"
"
Very helpful keeping my mac, hotmail, and google all sync'd up.
"
Cira Apps Limited is a SaaS company with solutions that enhance Office 365 productivity for iPhone and Android business users. CiraSync, the flagship product, is used by more than 12,500 companies to provide productivity gains and cost savings via contact and calendar automation. The company is headquartered in Austin, Texas.
SyncGene is a sync service and web app for your Contacts,
Calendar and Tasks
Great Value: keep your devices and web apps in sync and up to date for Free.

Time saver: easy automation tool for busy people. SyncGene will sync your Contacts, Calendar and Tasks between devices and apps you use. Focus on the most important work while SyncGene does it's magic. Save yourself from entering the same information on multiple devices or services.

Automatic*: synchronization is performed without you even noticing.

Easy to use and maintain: set up SyncGene once and forget about it. If you have any questions our Free support will always guide you through.

Compatible with: Cloud platforms such - Google, iCloud, Office 365 or Hotmail. Works on iPhone, Samsung, Windows phone and all Android devices.

Safe, secure and reliable: SyncGene does not store any of your data. It acts as an intermediary to sync your data between selected sources. It is hosted on the Microsoft Azure - most trusted cloud service. If one of synchronization sources is Google - your data is backed up to your personal Google Drive account. It can be easily restored if needed.

Battery saver: Save your phone battery while syncing one account. Since SyncGene synchronizes all connected sources - you don't need to have several accounts added in your phone. By disconnecting other accounts sources, you can save up to 20% of battery life.

*Premium Feature
It's Free.
Cloud Web App: always up and running. Access it from anywhere with internet connection. There is nothing to install - all you need is to log in.
It's not another online PIM (Personal Information Manager) that you need to manage – set it up once and forget about it.
SyncGene does not store any of your data. All data is backed up to the personal Google account you are already using.
Enterprise grade cloud hosting: SyncGene is hosted on the industry cloud leader Microsoft Azure .
The service is complimented by our Free 5 star Live Chat and Email support.
The Company you can trust: we are Microsoft Gold partner and have been the software developer since 1999 with more than 1 million customers.
* Mobile applications are available (
Google Play Store
,
Apple App Store
) for easy product setup and notifications.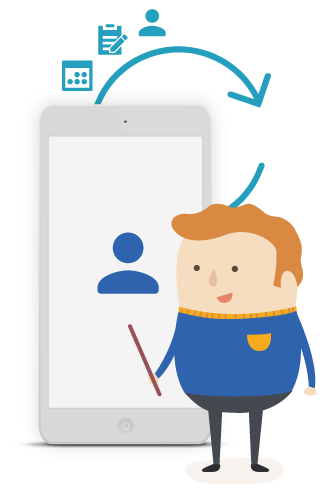 Synchronize personal information (Calendars, Contacts and Tasks) automatically* across multiple devices, email accounts, WebApps and services. No more manual export, import double entry and data duplication.
One tool to sync iCloud, Google Calendar, Gmail Contacts and Tasks, Outlook.com/Hotmail, Office 365 and Microsoft Exchange accounts. Any changes or entries you make in your Contacts, Calendars and Tasks will appear on all your connected devices and services. Since SyncGene updates all connected accounts - you need only one preferred account on your phone. Save your battery life and have full access to your information from any account.
Only with SyncGene, you can
share and edit calendar events
with people on different platforms (
Google
,
iCloud
,
Office 365
,
Microsoft
or any other cloud account). It's an easy way to share your group Calendar via email to your family, friends or colleagues.
Alternatively, you can create a shareable public link and send it to others using any method you want, like messaging app or sms*.
SyncGene Calendar sharing is great service for businesses, family, group or anyone who needs to stay organized. together.
Accepting the shared calendar, you will only have to choose what account you want to use to view or manage the group Calendar.
The SyncGene Calendar sharing functionality is not another group calendar. It allows sharing data between different platforms (Google, iCloud, Office 365 etc). E.g.: If you send a Gmail event for a person on iCloud/iPhone via the SyncGene platform, that person will be able to view and edit it. Any changes made will be synchronized between the users.
You do not need to create a separate calendar. SyncGene allows to use your current Calendar and share it with anyone.
SyncGene works with Google, iCloud, Exchange and Office 365. Since SyncGene is a web-app - no installation is required. You can share your calendar from iPhone, Samsung, Windows phone or any Android phone. It is compatible with most mobile devices.
*Please note that the shareable link gives the "View only" rights to your Calendar. If you want to give the "Edit" rights to other users, you need to invite them with emails.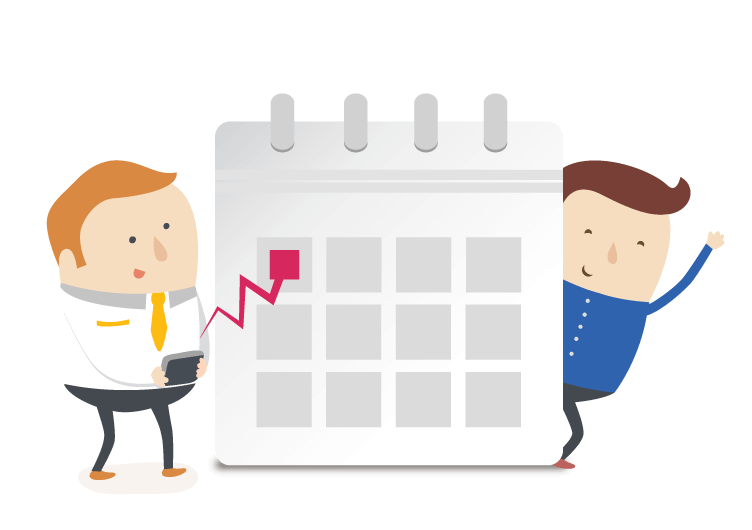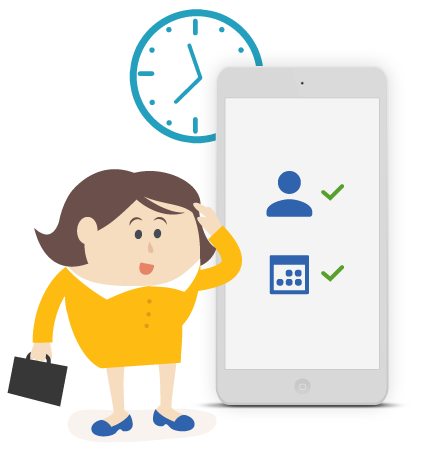 SyncGene synchronizes your data automatically*, so you can keep your Contacts and Calendar events in sync and up to date across all of your accounts. You just need to add at least 2 sources you want to sync (Google/Exchange/iCloud). The changes, which you make in one source, will be automatically transferred to another without any duplicates. You can share the latest information from your address book or calendar with other people.
*Premium Feature
Merge your personal information from various places. We'll unify this information into one synced view of one Calendar, one Address Book and one To-do list for your hassle-free management. No more lost, duplicate or incomplete entries. Manage and update your events, contacts and tasks from any connected device, service or app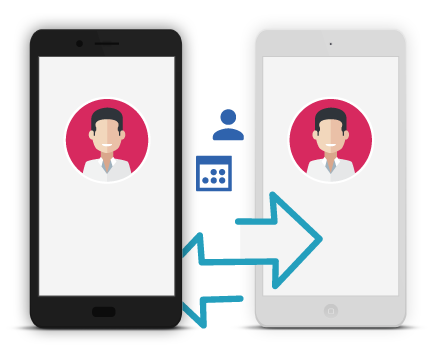 SyncGene allows an instant Transfer of Contacts and Calendar events from one device to another. Transfer Contacts from Android to iPhone or transfer Contacts between iPhones. SyncGene enables an easy information transfer between your devices. Forget importing/exporting data files. SyncGene will do it automatically.
Don't lose valuable information when switching phones. Transfer your contacts to a new phone no matter what device or service you use. SyncGene is a great solution if you want to transfer the Contact list to several devices and keep them updated. All information is continuously updated between the connected sources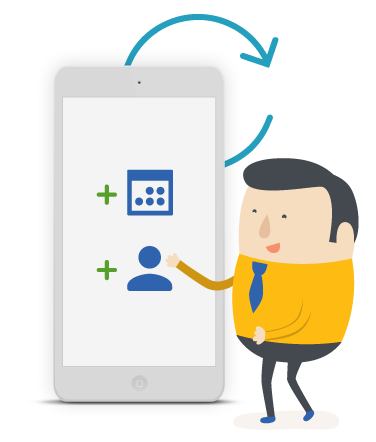 Avoid adding Contacts and Calendar events manually. Add Google Calendar to iPhone, add iPhone Contacts to Gmail or simply transfer them to multiple devices. SyncGene helps to stay updated on all devices you use.
With SyncGene, you can keep your family, friends or colleagues contact list always up to date. Move Contacts and Calendar events to any device they use. All connected people can add extra contacts and update the list. It is also a great feature for companies with shared clients' database. The Contact list can be easily shared and added to a new device.