Share Exchange 2010 Calendar
Share Exchange 2010 Calendar between iCloud, Google, Office 365 and devices you use
Share Exchange 2010 Calendar with your friends, colleagues or family even if they use different platforms. Exchange 2010 Calendar events will be continuously synchronised between connected accounts.

Share Exchange 2010 Calendar by clicking "Sign Up to Share" button.
SyncGene customers reviews
"
I shared my Family calendar with wife and kids without problems. We had different phones and it caused issues, SyncGene helped to solve it. Thanks
"
Share Exchange 2010 Calendar with SyncGene
SyncGene is a Free sharing service* and a web app. It helps to share your Calendar, Contacts and Tasks between Office 365, iCloud or Google. SyncGene connects devices and phones you use and keep them up to date.
*Shared Contacts list solution for companies, organizations, or multiple users are available only in the Enterprise Plan.
Features related to share Exchange 2010 Calendar
Share Calendar, Contacts and Tasks between Google, Office 365, iCloud, Gmail and other apps you use.
Share Exchange 2010 Calendar
SyncGene allows you to Share Exchange 2010 Calendar. Share your calendar between different platforms (Google, Office 365, iCloud). Changes made to the calendar on one device will be updated on all connected sources.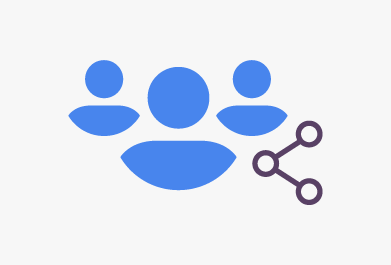 Share Family Calendar from Exchange 2010
Create shared Exchange 2010 Calendar and share it with Friends, Colleagues or Family. Send invitation link for others to accept it. Calendar can be added on any device. Others will be able see most recent updates on their own Calendar.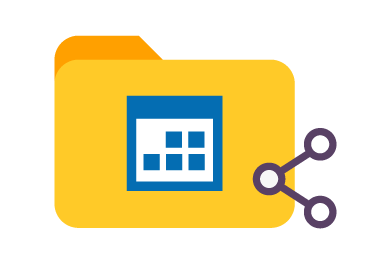 Manage permissions of Exchange 2010 shared Calendar
With SyncGene share only selected Exchange 2010 Calendar folders. Set different permissions for separate users. Give "Edit" or "Owner" rights, or simply set "Free/busy" or "View only" permissions.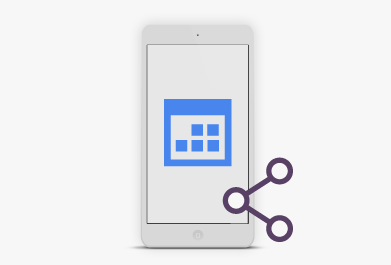 Share Exchange 2010 Calendar from your mobile device
Use Syncgene wherever you are. You can use mobile app or web service to share Exchange 2010 Calendar. Share your Calendar from any mobile device you use. Setup SyncGene once and your Calendar events will be up-to-date on all connected devices.
MORE FEATURES
How to share Exchange 2010 Calendar?
Easily share your Calendar between apps and devices you use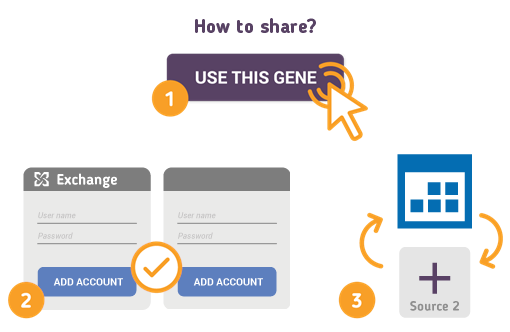 Just follow the steps below:
About Exchange 2010
You can easily share Exchange 2010 Calendar with SyncGene service.
Not many radical changes were introduced with the release of Exchange 2010 compared to the release of Exchange 2007, however there are some definitive changes that users will notice for example the fact that with the Exchange 2010 version, browser based access to Exchange (OWA) fully supports Firefox, Safari and Internet Explorer browsers. The setup process for Exchange 2010 is rather complex, however users are given opportunity to check for prerequisites to ease up the process. Exchange Server 2010 is 64-bit only and requires Windows Server 2008. While Exchange 2010 is an excellent product, its complexity makes it best suited for large organizations or hosted services.
About Cira Apps Ltd
The company behind SyncGene
Cira Apps Ltd is a SaaS company with solutions that enhance Office 365 productivity for iPhone and Android business users. CiraSync, the flagship product, is used by more than 12,500 companies to provide productivity gains and cost savings via contact and calendar automation. The company is headquartered in San Jose, California.
Our satisfied customers
Customers worldwide trust Cira Apps Ltd services for personal and business needs