Sync the GAL with Outlook
Share the GAL to different platforms - Google, iCloud and Office 365 - sync GAL with various devices - iPhone, Android, and Samsung Galaxy - and between domains and tenants. Sync the GAL with Outlook and keep your contacts always up to date.

Let's get together for a 15 minute call to explore the benefits of GAL Sync for your company.
SyncGene customers reviews
"
I shared my Family calendar with wife and kids without problems. We had different phones and it caused issues, SyncGene helped to solve it. Thanks
"
Sync the GAL with Outlook with CiraApps
Syncing Calendar to Calendar and back? Easy. GAL to GAL? Done. Public Folder contacts to Salesforce, with Salesforce contacts back to the folder? No problem. Stay productive with constant two-way sync.
Features related to Syncing the GAL to Outlook
Sync the GAL with Outlook Contacts in just a few clicks. Stay connected from anywhere on your mobile device.
Sync the GAL with Outlook
Synchronize the whole GAL with Outlook in less than a day. CiraApps software is designed so that the process of transfer can be done by anyone and anytime.
Reduce clutter
After synchronizing GALs you can sort and filter data to avoid adding unwanted contacts to your Outlook. No more manual workarounds for syncing contacts and notes.
Manage your team's access easily
With GAL Sync you can grant and limit access to certain tenant accounts. Choose two-way or one-way sync to Outlook. Add as many members as you need and onboard their access in just a few clicks.
Share the GAL
With a simple synchronization app share and sync the GAL between domains and tenants. This way you can merge Global Address List contacts easily and quickly.
Access GAL on your mobile devices
Did you ever try to access the GAL on your mobile devices? With GAL Sync you can have an easy management of contacts and calendars at your workstation and on smart devices.
Sync your CRM
Sync Salesforce, HubSpot, ActiveCampaign, and others. With this, transfer, duplicate, and share customer contacts across all employee devices.
Sync with Office 365
Did you know that you can sync the GAL with Office 365? Allow to merge, edit and access the Global Address List on your device.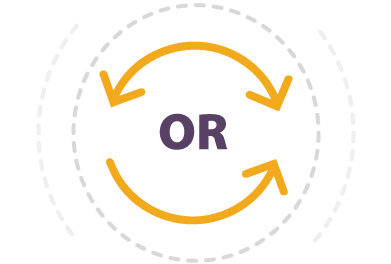 Two-way Sync
One or Two - Way Global Address List synchronization. Multi-Way Sync Solution for Microsoft, Google Workspace, SharePoint and CRM Users. With this synchronization software sync data from one source, to any other, and back – it's that simple.
MORE FEATURES
How to sync the GAL with Outlook?
Quickly and easily sync the GAL with Outlook
About Cira Apps Limited
The company behind SyncGene
Cira Apps Limited is a SaaS company with solutions that enhance Office 365 productivity for iPhone and Android business users. CiraSync, the flagship product, is used by more than 12,500 companies to provide productivity gains and cost savings via contact and calendar automation. The company is headquartered in Austin, Texas.
Our satisfied customers
Customers worldwide trust Cira Apps Limited services for personal and business needs